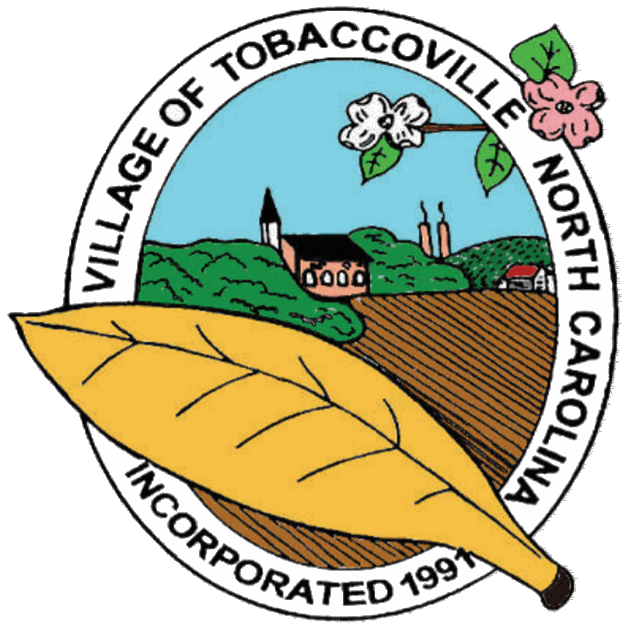 Village Receives Grant Funding – On August 24, 2018 Governor Roy Cooper's office announced recipients of grants from the N.C. Parks and Recreation Trust Fund for 2018-2019.
 Of the projects that were submitted, only 27 projects throughout N.C. were awarded funding.  It is our pleasure to announce that the Village of Tobaccoville was one of those communities.  The Village applied for a grant to reimburse 50% of the purchase price of a 9.5 acre parcel which was purchased in late 2017 for the purpose of future recreation next to the current Village Park.  The Village applied for funds in the amount of $41,998 and was awarded the full amount as requested. The receipt of the grant funding will mean that the Village will have acquired the 9.5 acre parcel for a net cost of $4,421 per acre. During the process of applying for the grant, the Village Council surveyed residents to determine what types of recreational activities could be placed in the current park as well as the new addition.  As a condition of the grant funding, the Village has 5 years to begin developing the parcel for recreation.  The Village Council has formed a Committee to make recommendations to the Council concerning any future development. That Committee is scheduled to make that report to Council at the November Council meeting.  The Village Park has been partially built through grant funding over the years and this funding has served to benefit this community in the past and will do so for future generations.
On August 22, 2018, the Village was notified of the receipt of a $50,000 grant for downtown revitalization.
This grant was awarded by the N.C. General Assembly and is administered through the Rural Economic Grant Development Division of the N.C. Department of Commerce.  The Village immediately submitted a plan to expend the grant funds in August and the plan was approved and contract documents submitted in September.  We would like to thank our local representatives, Senator Joyce Krawiec and House Representative Debra Conrad for their support in getting this grant secured on the behalf our community.  The funds will be utilized primarily to perform projects on Village parking facilities and to upgrade aging infrastructure and equipment within the Village Park. These funds carry a requirement that they must be expended by the end of June 2020.  This funding is received prior to expenditure, so projects can be immediately completed once they are bid and scheduled. The fiscal year of 2018-2019 has been an excellent year for grant funding for Tobaccoville.