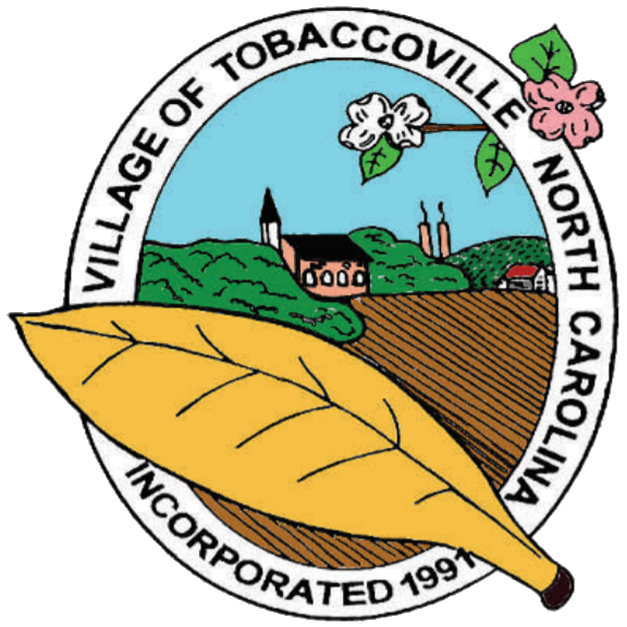 We are happy to announce that the Village of Tobaccoville's Bulk Item Pickup Service will return in May of 2021.  However, there will be some changes to the service schedule that you will need to adjust to. Please read this article carefully as our collection routes and days for service will be determined by your residence location and garbage and recycling route within the Village limits.
The Village of Tobaccoville and the City of King have signed an interlocal agreement to allow equipment and personnel to be contracted to provide an annual curbside bulk pickup for Village of Tobaccoville residents. Please note that the schedule of our pickup has been adjusted in order to accommodate the City of King collection schedules so that service to their citizens won't be interrupted. This means that crews will work in Tobaccoville only on Tuesday, Thursday, and Friday during the pickup for your route. The Village of Tobaccoville will split the bulk pickup collection schedules for our citizens by the garbage and recycling route you are assigned to.  The pickup is scheduled to be conducted as follows:
If you are on the Tuesday garbage service route (Red route), bulk pickup collection will begin May 11th at 7:00 a.m.  
If you are on the Monday garbage service route (Blue Route), bulk pickup collection will begin on May 18th. at 7:00 a.m.
Residents are requested to have acceptable items at the curb no later than 7:00 a.m. on Tuesday on the day that bulk pickup has been set for your route.  Items must be placed at the curb in such a manner that obstacles such as mail boxes, vehicles, power lines and trees etc. are not in the way of the lift arm of the collection vehicle.  Items which have not been placed at the curb by 7:00 a.m. may not be collected.  Please keep in mind that the collection vehicle will only pass by your property one time during the collection period.  We will not return once a collection vehicle has passed your residence during the pickup schedule.  As an additional reminder, the collection vehicles will not pick up household garbage which should be placed in your garbage cart and picked up on your regular trash day.  Please keep garbage separate from bulk pickup items.  Garbage will be picked up as normal by Foothill Waste Solutions.  Also, any items containing glass must be separated from other items to reduce breakage potential.
Please keep in mind that we will not pickup locations where it is obvious that dumping has occurred, construction sites or materials, or locations where acceptable and non-acceptable items have been comingled!
Please note that TV's, computers and computer related electronics are now banned from the landfill!    These items can no longer be picked up during bulk pickup!  They must be recycled by taking them to an acceptable recycling center.
In order to assist you with guidelines for items we will pick up, we have provided a list of acceptable and non-acceptable items. If you have any questions prior to the pickup, please contact Village Hall at 983-0029.
ACCEPTABLE ITEMS :  Furniture, Major appliances, Grills ( no tanks), Water heaters, Mattresses, Toilets, Carpet, Lawnmowers with gas and oil removed, Toys, Bicycles, Glass windows and doors (only if separated from other items)
NON-ACCEPTABLE ITEMS:  Trash usually picked up on garbage day, No items with any type of gas tank, Metal drums, Hazardous materials, Liquids of any kind, Paint, Construction debris and building materials, Asphalt, concrete or rocks, Yard waste, firewood, lumber, stumps, Cars, vehicle parts, batteries, tires, Propane or gas tanks, Fluorescent light bulbs, TV's, computers, and electronics